Chiropractors recommended by BUPA near Truro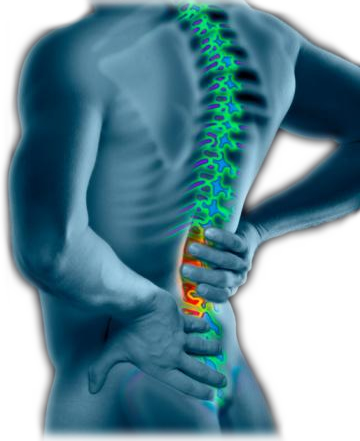 Back problems can be a real problem and though the human race has come on in leaps and bounds in a number of other ways, people still have plenty of back trouble. Fortunately, one of the most proven ways of helping your back on its way to recovery is to use a chiropractor.
The Chiropractors, near Truro and Falmouth, are now registered on the BUPA Chiropractor Network, which should be seen as a positive mark for the clinic. If one of the biggest health insurance providers in the UK is approving to register your services, then it shows the high standards the clinic has attained. Part of the registration process entailed showing evidence of high quality previous, current, and continuing standards of both treatment of conditions and ongoing improvement audits for quality of care.
The chiropractor near Truro's premise is a proven philosophy. They believe that by straightening out a back which has had years of problems they can help it heal itself. By straightening out a spine or another area that has suffered from years of problems which have led it to fall out of shape, Chiropractors can offer people a full spectrum of movement again and also remove the issues that prevent them from leading a healthy, happy and worthy life.
The back, as we all know, is an important connection to all the parts of the body to the brain via the central nervous system. If there is damage to any part of the spinal column then there will be problems with movement, in a similar manner to a problem with a network connection of any type.
To ensure this can all mend and repair itself, it has to be straight and supple, otherwise this won't happen. Going to a chiropractor can do this; as we've mentioned, Chiropractor Dr. Rebecca Corbett registered by BUPA near Truro can aid your issues.
Receiving treatment from a chiropractor near Truro and Falmouth won't hurt. Chiropractors use subtle spinal manipulations to manoeuvre and shape your spine into place. You can be assured if the chiropractor is registered by BUPA you are getting the very best in the business.
Unlike a lot of other medicines and cures that people can often be cynical about, chiropractor's treatment definitely clinically works, and has been proven in clinical trials to show remarkable results in people. These results have provided people with a new lease of life and allow them to return to their former selves.
Using a BUPA plan to receive this treatment will allow you to do so in a similar way to using any other service on the plan. This will be a relief for the people who use chiropractors as well as use other means on their BUPA plans. So, why not get your BUPA plan in action and put yourself back to health with chiropractors Truro.