Supporting Back Care Awareness Week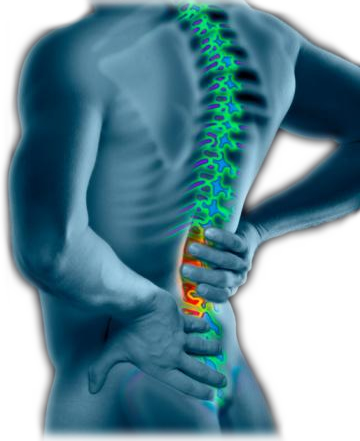 This year's BackCare Awareness Week runs from 8th to 12th October 2012 and is being fully supported by our Chiropractors based in Cornwall and Truro. With a specific focus on the stresses and strains workers within the building and construction industry face on a daily basis, the aim of this week is to raise awareness of the many ongoing problems that back ache can cause and to provide some solutions to prevent problems from arising in the first place. For those unfortunate to already be suffering with back care problems, there will be specific Chiropractic treatments available to work with each individual to bring the body back into balance and relieve pain.
Whilst the building trade holds the highest number of people suffering with back related problems across the whole of the country, back care awareness is valuable to everybody. Having a clear understanding of how you should lift, carry and position yourself to move a range of objects is always worthwhile, not just at work but around the home and at play too. Your Chiropractor will be happy to advise you on safe manual handling postures to help you limit the damage you cause to your back executing everyday tasks such as picking up your children, doing the weekly shop or even playing your favourite sport.
Of course builders are renowned for lifting very heavy loads, working in awkward and sometimes cramped conditions and are often under enormous pressure to get the job done as quickly as possible. All of this can have the cumulative effect of impacting good posture and putting a damaging strain on their backs, resulting in excruciating pain that needs urgent attention. If you've never considered a Chiropractic treatment there are a number of things you should know;
A Chiropractic treatment offers the following benefits;
Completely drug free treatment
Requires no surgical procedures
Brings fast pain relief that lasts
Improves joint mobility and range of movement
Diagnoses the root cause of the problem
Promotes techniques to avoid recurrence
Works holistically on the whole body
Provides emergency care should you need it
So take this opportunity to find out how BackCare Awareness Week can help you to protect your back from preventable damage and gain advice on how to get help for any niggling aches and pains you may already be putting up with, before they become a bigger problem. Cornwall and Truro Chiropractors are available to provide you with a free consultation to assess your body and recommend an appropriate care program to suit your needs should you need it. Don't suffer in silence; you really owe it to yourself to show your back you care.